We do corporate and special events.
Product launches, sales conventions, inaugurations, down to video presentation. We work within the parameters set by the Client; we measure up the Client's intents.
We do concerts and mall shows.
We've been put to task by the country's major malls, supplying them on occasion, with concerts and musicale packages, which are in turn promoted as weekend/holiday treats to their shoppers.
We, of course, do theatre, television, and films.
Because the very people that put together the phenomenal hit musicale Joseph the Dreamer, The Stunner, The Lion, The Witch and the Wardrobe, and The Little Mermaid – among others, are the same ones who mount our theatre productions.
And of course, the producer behind acclaimed movie blockbusters "Jose Rizal", "Muro-Ami", and "Deathrow" just happens to be a part of Stages.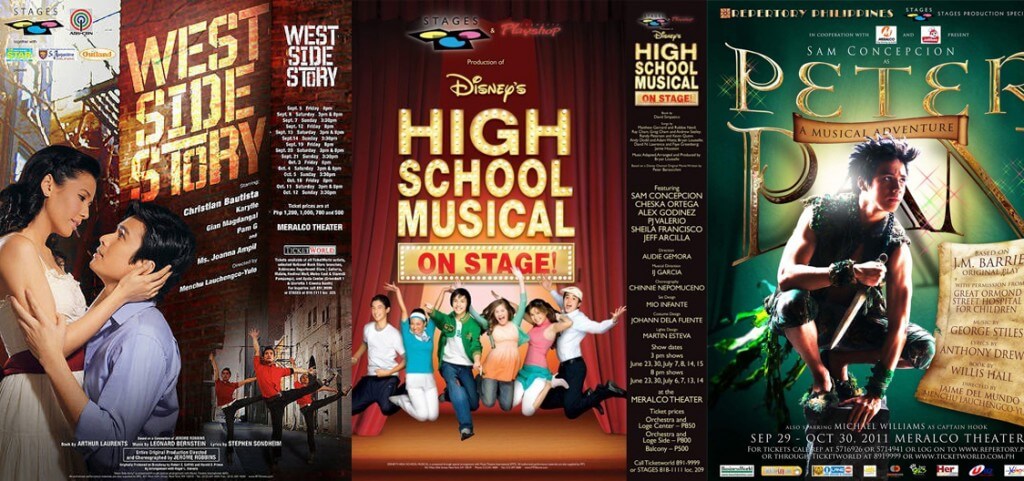 We book and manage talents.
Currently signing up with us are some of the most prodigious artists in theatre, film, television, music, even advertising. Not only do we boast of a roster of performers, the likes of Christian Bautista, Karylle and Sam Conception; we also have quite a list of directors, choreographer, scriptwriters, production designers, lighting directors, sound engineers, musical directors and arrangers, album producers, stages managers and stage crews.
---
We conduct workshops for the performing artists.
We extend creative consultancy.
On a need-basis. When a client finds it taxing to rely on an agency for his sporadic creative requirements, a competent staff will be on hand to meet these requirements.
---
We handle PR. We market for the arts.
Over the years, we built strong ties with the print and broadcast media, to which we have easy access.